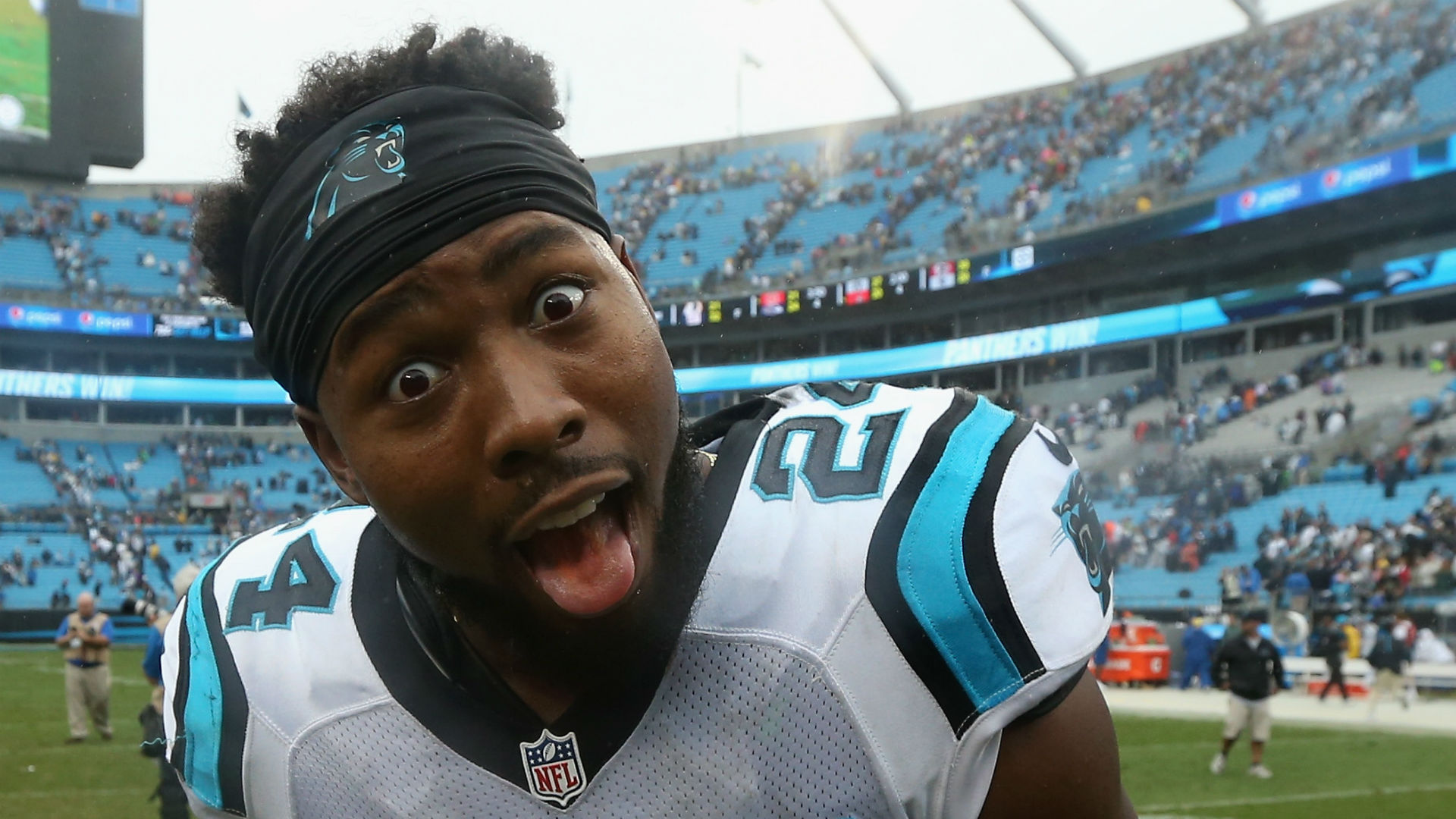 Josh Norman (J. No.) "doesn't want to talk about it." Speculation abounds on WHY the Panthers let go of the "top 10" CB.   NFL headlines comment that J. No. isn't worth the kind of money that he and his agent are after. Now, J. No. is free to join and pursue any other team that comes calling and paying.
THE KNOW
Panthers secondary coaching has a knack in developing players to be at the top of their position. J. No. was a 5th round pick turned super-star for the Panthers. There is a high confidence in the Panthers coaching staff. The move to un-restrict Norman is rather extravagant as the draft is only a week away. Now questions allude as to what the Panthers will do concerning the hole that is left by a stable corner as Josh was.
One thing is for certain, the move frees up cap-space (32-Mil.), giving the Panthers the ability to sign key position players such as Star Lotulelei and Kawaan Short.
J. No. as talented as he is, was not in position to stalemate the Panthers as he was viewed as a speculative player who had only shown a one-year success in an already dynamic defense. However, J. No. did fulfill his part and contribute to the defense as a whole. Talks remained as talks, as neither side was able to finalize on a deal.
J. No. carried with him a personality, one that showed on and off the field. Ron Rivera is credited as wanting his players to keep their personalities and often commented on the fact throughout the season. The team's success was coupled with maintaining their identity. J. No.'s personality may have been often exuberant and a negative distraction at times and this may have led to his untimely departure. The Panthers want their players to have identities but one that contributes in a positive manner to the team as a whole and not one that seems to serve merely the individual, as perhaps J. No.' did. Maturity is seen as a growing process and there were signs that J. No's maturity was on the rise.
Not all is lost. And it shouldn't be all about the money, as several players have found out. Players should want to play for the Panthers organization. Charles Johnson was ready to fire his agent over the fact that the better deal wasn't to go elsewhere for more money but to play for a team that treated him fairly, respected him, and challenged him to be the football player he is and can become. Perhaps, GM Dave Gettlemen strategically has opened the door– the door is open for Norman to approach again, but not as someone who wishes to standalone but be a part of something greater than individual aspirations. Time will tell.
Thieves Ave. The secondary made a name for them selves. J. No. was a part of a working system. The secondary, on several occasions, credited the front seven with allowing them to make the big plays and made their jobs easier. When you play as part of a team, as many on the team has found out, no one is irreplaceable. It may be a tough pill to swallow but it is an established fact among the Panthers locker room.
As Gettlemen stated in his recent comments, "We thank Josh for his contributions and wish him well."
Panthers make bold moves as this and other moves have shown. The next moves should not prove to be any different in the impending draft. As Panther fans have seen, this team hasn't disappointed and have shown that they continue to head in the right direction. As strange as it may appear from the outside at times.