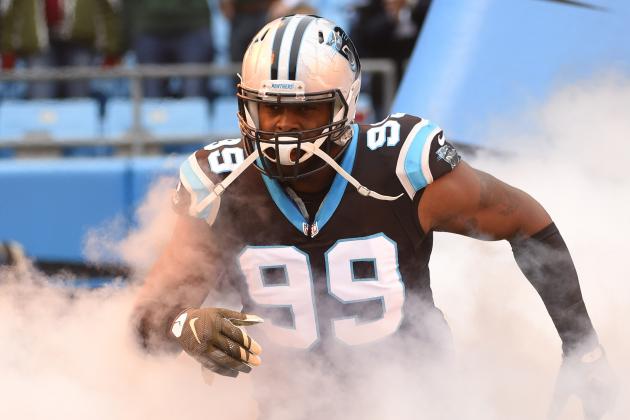 The Carolina Panthers saw immense potential after their defensive tackle Kawann Short produced 11 sacks and earned a Pro Bowl nomination.
The former second-round draft pick in 2013 has yet to get a contract extension this offseason. Short has become a key force on the defense and should continue to produce at a very high level.
"I'll lead by example. I'm not a guy that says too much," Short said. "I'll do what I need to do and put all my work out there on the field. Guys will see me working, and hopefully they'll do the same."
He talked about an extension in the future and how he is not focused on that at this time.
"If it happens, it happens, but we haven't focused on that," Short said. "I've still got a lot I need to do. I've put myself in the position, but at the same time, I'm not where I want to be. We're not rushing the issue."
The Panthers did however draft defensive tackle Vernon Butler in the 2016 draft. He will need time to develop. Having a key defensive athlete like Short, certainly would help Butler's developmental process.